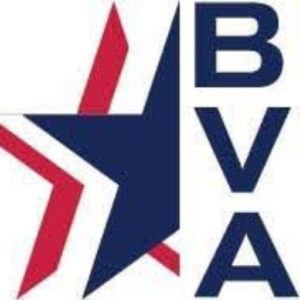 Blinded Veterans Association (BVA) National President Joseph D. McNeil, Sr. today announced the appointment of Paul Mimms of Kansas City, Missouri, and the Heartland Regional Group to serve as National Vice President for the remainder of a two-year term ending in August 2023. President McNeil also announced the selection of Tonora Lyn Shannon of the Michigan Regional Group to fill the vacancy of National Ombudsman previously occupied by Paul. Article 4, Section 6 of the
Veterans of the U.S. Military nationwide have begun asking about economic impact payments as a result of the recent stimulus package passed by Congress and signed by the President. The Blinded Veterans Association has recently joined forces with lawmakers and other advocates of veterans to request clarification regarding these COVID-19 economic payments for those who receive compensation from the Department of Veterans Affairs but who do not normally file tax returns or receive payments from Social Security. A series of news releases offers clarification about such payments as well as for Social Security recipients.
Headquarters Statement Regarding COVID-19
The Blinded Veterans Association has been closely monitoring developments related to the COVID-19 virus from its Alexandria headquarters. We are especially mindful of our BVA membership and their families, located throughout the United States, during this most challenging time. Their health and welfare are our highest priority and the National Board of Directors continues to explore means by which our veterans with vision loss may be assisted in areas such as transportation, shopping, and filling prescriptions.
We are also concerned about the continued health and safety of our employees and their families. After much thoughtful consideration and deliberation among our national leaders and headquarters staff, BVA has determined to move all but a few of its employees to a virtual work environment until further notice. We will likely have a limited number of staff members still in our office, for the time being, but the specific days and hours may be reduced and/or shortened.
BVA staff will continue to take calls and read emails during this time. When calling BVA's direct number, 202-371-8880, or the toll-free number, 800-669-7079, please use the recorded menu to contact a staff member directly or his/her department. Normally those two numbers reach a live receptionist. If this does not occur, a caller can still leave a voicemail with the receptionist, a department, or another individual. The time necessary to return a call may be extended somewhat at this time but we will make every effort possible to contact as soon as possible those who attempt to reach us. Please do not hesitate to contact us with any concern.
We wish our entire BVA family health, safety, and the best of spirits possible during this difficulty period throughout the world. We are confident that we can all get through this together.
Dr. Tom Zampieri, BVA National President
Joe Bogart, BVA Executive Director